NEO-T01
Next-Generation Manufacturing
System to Produce
Ultra-High-Precision Tires
When a tire is rotating at high speed, its degree of circularity has a major impact on its overall performance. Tires produced using NEO-T01 achieve an extremely high degree of circularity, which greatly improves their stability at high speeds. This technology is used in the manufacture of our FK453 Runflat tires and other high-performance FALKEN tires.
METAL CORE PRODUCTION METHOD
This production method involves precisely attaching the various components of a tire to a "Metal Core," a molding former in the shape of a tire. This process vastly improves a tire's degree of circularity, which in turn significantly reduces tire vibration at high speeds.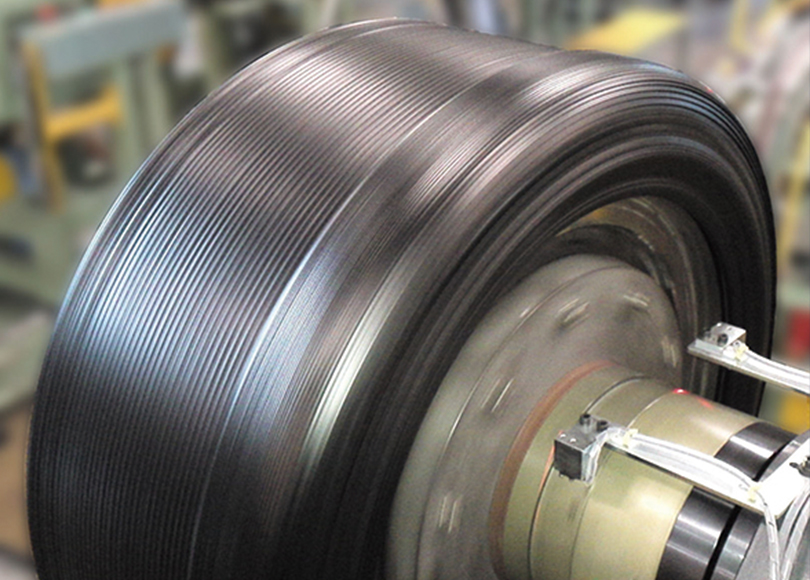 FULLY AUTOMATIC CONNECTED CONTROL
This technology uses a computerized control system to control the tire formation process with great precision, accurate to .01mm. The ability to form tires precisely using the optimal amount of materials enables us to achieve a significant reduction in overall tire weight compared to conventional production methods.
HIGH-RIGIDITY STRUCTURE
Because NEO-T01 allows for the use of stronger materials than conventional production methods, tires produced with NEO-T01 are less prone to deformation on the road, giving them greatly improved handling stability performance.